Chris Evans Extended His Marvel Contract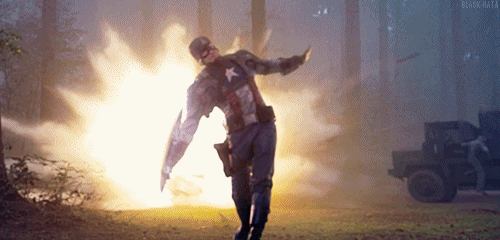 If any of you out there have been driving yourself nuts over Cap's fate worry no more. I have been spending the last few months wondering if Captain America was going to be killed off. Contracts were up, and no talks were in the works. So what was the Marvel Cinematic Universe going to look like after the next Avengers movies? Captain America star Chris Evans recently said in a Telegraph interview why he decided to extend his contract. Evans was originally supposed to be done with Marvel movies after Avengers: Infinity War but extended his contract to include Avengers 4 as well. Evans said:
"I had six films in my Marvel contract. So I could have said after the third Avengers I was done. But they wanted to make the third and fourth Avengers films as a two-parter. They said they had so many other characters to fit in – Guardians of the Galaxy, Black Panther, Captain Marvel, Doctor Strange, Ant Man – and couldn't get them all into one movie. [I agreed] because it made sense. It's going to wrap everything up."
So this comes across to me as we will be Seeing Captain America in the Avengers ensemble. But probably not in any upcoming solo movies. I suppose we will have to wait and see at the end of Avengers 4 to see what Cap's fate is. Evans has said in past interviews that he's looking forward to directing more. He wants to stick around, but in what capacity is unknown. No one is really sure what Captain America is going to be after Avengers 4.
Still Time to Say Goodbye?
This is a big change of heart for Chris Evans after he had initially been reluctant to take on the role of Captain America. He has become more interactive with his fans. He recognizes his influence that he has, and embraces it now. It is refreshing to see this and not see him hiding in the shadows. If indeed that Evan's is done with his stint as Captain America it will be a hard pill to swallow not having this character around anymore. Chris reflected on his times making the movies with fondness and said in an interview:
"I've been on sets where you get a vibe that everyone's making a different movie," Evans said. "The director one, the actors another, the producers another one still. Marvel has a way of ensuring that on the day filming begins, everyone is making the same meal."
So I am getting the feeling that we should cherish the upcoming movies Cap is in. For as we all know the future is uncertain, so just embrace the good things we have now.
-SuperwhovianFreak, Contributor,  Out
@SuperwhovianNut