Tarantino Fight for Supremacy – Malice-Corp Weekly Poll
Nerd Fight: The Best Quentin Tarantino Flick of All time.
Hello all you Geek Enthusiasts and Nerd Aficionados!
We are back with another poll for this week. Last week saw the fight for who was the most powerful Wizard of all time. See the results Here. On each week's podcast the Malice Corp crew will choose who they want to put in the ring. This weeks order was determined by whose pick got the most votes in last weeks poll.
As mentioned in last nights podcast (watch it Here if you haven't yet) we talked a bit more in detail on how this idea came about. Supernatural's episode "Stuck in the Middle" recently paid homage to Tarantino's Reservoir Dogs. After that well what could us nerds do but then have a fight and see which Tarantino film reigns supreme? So many amazing choices to choose from, and here are this weeks combatants:
The lives of two mob hit men, a boxer, a gangster's wife, and a pair of diner bandits intertwine in four tales of violence and redemption. This is probably one of the most well-known of the Tarantino flicks. The magic of this movie came in the dialogue and the unconventional cast. A very eclectic and relatively unknown cast (at the time) but it worked. Bruce Willis was the hottest — hell, the only — name on the bill. Pulp Fiction basically created Uma Thurman and Samuel L. Jackson, while resuscitating John Travolta's career. This could be considered a contender for one of the most influential films of the 90s.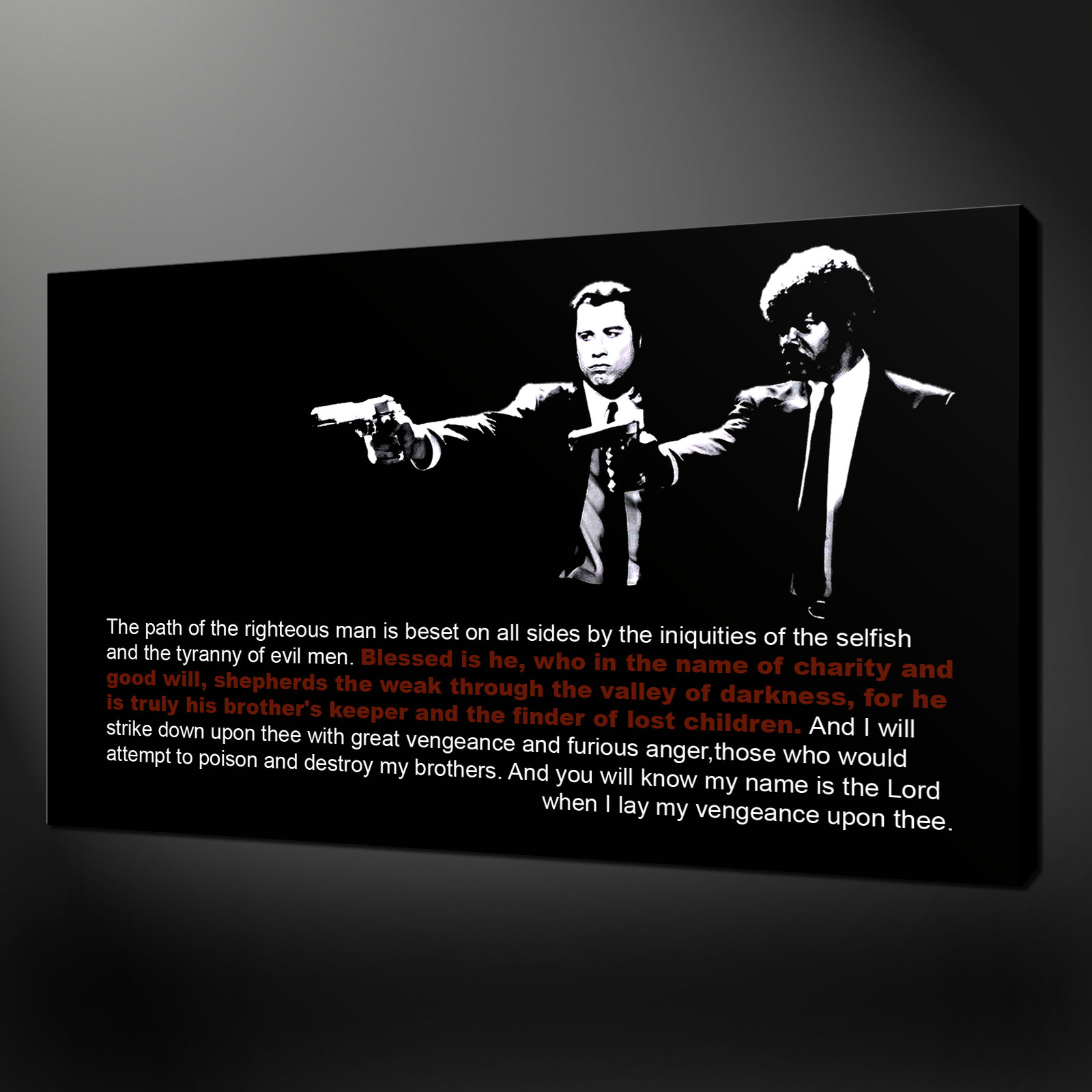 A group of thieves assemble to pull off the perfect diamond heist. It turns into a bloody ambush when one of the men turns out to be a police informer. As the group begins to question each other's guilt, the heightening tensions threaten to explode the situation before the police step in.
This is a movie that has become beloved over time. It wasn't a commercial success at first, but the movie's
great acting, timeless characters, plot, the great action scenes, and the fact that it added humor and quotability made it stand the test of time.
It should also be noted that Tarantino had almost no budget for this film so the cast really made the mistakes they couldn't edit out work for the film.
Jack says vote for this one!

Two years before the Civil War, Django, a slave, finds himself accompanying an unorthodox German bounty hunter named Dr. King Schultz on a mission to capture the vicious Brittle brothers. Their mission successful, Schultz frees Django, and together they hunt the South's most-wanted criminals. Their travels take them to the infamous plantation of shady Calvin Candie, where Django's long-lost wife is still a slave.

This movie is Tarantino's take on the traditional Spaghetti Western, but added in with the brutality that is the slave treatment in the South. This movie worked because it had great acting, a dark and controversial theme and an amazing cast. It's normal for a Quentin Tarantino film to have an interesting eclectic supporting cast, but this one is out of control.
A former assassin, known simply as The Bride, wakes from a coma four years after her jealous ex-lover Bill attempts to murder her on her wedding day. Fueled by an insatiable desire for revenge, she vows to get even with every person who contributed to the loss of her
unborn child, her entire wedding party, and four years of her life.
After devising a hit list, The Bride sets off on her quest, enduring unspeakable injury and unscrupulous enemies.
This movie was Tarantino's love fest for the Asian movie genre. Like all the movies on this list the dialogue and the casting/characters were awesome. Kill Bill is one of those films that you never forget the experience of seeing it for the first time.
In 19th-century China, a stranger settles in a jungle village and becomes its blacksmith. Radical tribal factions force him to fashion elaborate tools of destruction, and the clans' conflict soon erupts into a full war. Knowing he must take action, the blacksmith channels an ancient energy to
transform himself into a human weapon.
Not technically a Tarantino movie, but one he invested a lot of his time into. He played a mentor role in the production of it. An action-adventure inspired by kung-fu classics as interpreted by his longtime collaborators RZA and Eli Roth. It's a nice blend of martial-arts sequences from some of the masters of this world. Includes his signature vision he brings as the leader of the Wu-Tang Clan and as one of hip-hop's most dominant figures of the past two decades.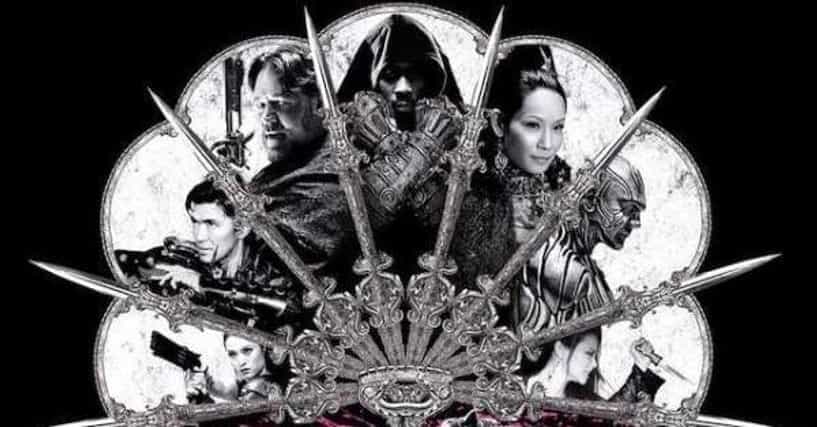 Stuntman Mike is a professional body double who likes to take unsuspecting women for deadly drives in his free time. He has doctored his car for maximum impact; when Mike purposely causes wrecks, the bodies pile up while he walks away with barely a scratch. The insane Mike may be in over his head, though, when he targets a tough group of female friends, including real-life stunt woman Zoe Bell, who plays herself. Quentin Tarantino's Death Proof is one of his purest movies – a balls-out, gritty, 70s-style exploitation flick, which has an amazing soundtrack accompanying it. Plus who doesn't love Kurt Russel?

Time to vote

[poll id="6″]
There you have it folks, those are this week's combatants. So, strap in for a week of Tarantino films, watch them all and remind yourself of the brilliance. Vote for your movie of choice. Also, if you want to hear why we chose who we chose then make sure to listen to this week's podcast. You can find it either at
Podcasts.com
or
YouTube
. If we amuse, educate or entertain you feel free to subscribe to our channel so you never miss an episode.
Finally, if you would like further insights into these wonderful movies, click on their name and it will take you to their respective wiki pages. Voting goes until April 7th, 11:59:59 PM PST. So, don't dilly dally. Get your vote in and help give someone on the podcast bragging rights for this week.