Netflix Panel coming to Comic-Con
Netflix at San Diego Comic-Con 2017
Hello all you Geek Enthusiasts and Nerd Aficionados!
So for all you netflix bingers out there like me, I am dropping you some juicy details on what you can expect from Netflix this year. The streaming giant is slowly infiltrating one of the nerdiest events on earth and rightly so. With everything they have planned to reveal at their panel for 2017 SDCC it looks as like they are going to be hugely popular once again this year. So let's take a little look see at the teasers for this years panel:
Thursday, July 20 – Sunday, July 23
At Netflix Booth #3729, found on the convention floor, fans will enter an interactive brand experience where they will be surrounded by 360 Degrees of Netflix originals. The booth will feature exclusive content, the latest information regarding cast appearances and giveaways. In addition to this, Fans are invited to step into the world of Netflix at The Netflix Experience, located at the Hilton Gaslamp. This is going to include sneak peeks of upcoming originals, exclusive giveaways, and so much more!
I personally hope our writers Mest5150 and the TheBigPapaMatt go and check out the VR Upside Down with Stranger Things. It sounds so awesome and I am jealous I do not get to attend it myself.  It will also have a VR world of Bright, and one where you can jump into the streets of New York with Marvel's The Defenders. Seriously I really hope that our writers can get you some footage of these events because if you are like me and can't go I want to see as much as possible.
These will be available for checking out Thursday, Friday or Saturday between 11:00am – 8:00pm, and Sunday between 11:00am – 3:00pm.
Thursday, July 20, 3:15pm in Hall H
NETFLIX FILMS: BRIGHT AND DEATH NOTE
One thing you will be seeing this year is a sneak peek at David Ayer's new film Bright. This actually sounds really intriguing and I hope to God they pull it off. It is based on an alternate present-day world where humans, orcs, elves and fairies have co-existed since the beginning of time. This is a  completely original film (which is SUPER REFRESHING in a world of remakes)  and should make for a fun panel. It will include stars Will Smith, Joel Edgerton, Noomi Rapace, Lucy Fry, Edgar Ramirez and David Ayer. it will have some exclusive footage shown and a Q&A session.
Attendees will also be treated to an exclusive first-look at the edgy thriller, Death Note. This is based on the Japanese manga written by Tsugumi Ohba and Takeshi Obata. It also spawned a wildly popular anime you can view on Netflix. There is also a live action Japanese version of the film as well, though I am not sure if that one is available for Netflix View. Cast and filmmakers will debut footage and discuss the project's transition from graphic novel to film. So for followers of this series like TheBigPapaMatt I know they are eagerly awaiting this panel.
Thursday, July 20, 10:00pm in The Horton Grand Theater
A NETFLIX SURPRISE SCREENING
Not a lot of information available on what this is going to be, but information will be available at the netflix booth. So drop by check it out. There will also be
screening for interactive activities that include costume and prop displays, interactive activities and autograph signings.
Friday, July 21, 5:15pm in Hall H
NETFLIX PRESENTS: MARVEL'S THE DEFENDERS
I am so beyond stoked for this series to debut. Daredevil. Jessica Jones. Luke Cage. Iron Fist. Four BAMF on one stage. I cannot state how much I wish I was going to this. And I will give Mest5150 and TheBigPapaMatt if they don't attend in my stead.
Jeph Loeb and surprise guests of The Defenders will be together for a panel you do not want to miss  if you are going. Be the first to get an exclusive look into the super hero team-up that the world is eagerly awaiting. August 18th cannot get here fast enough.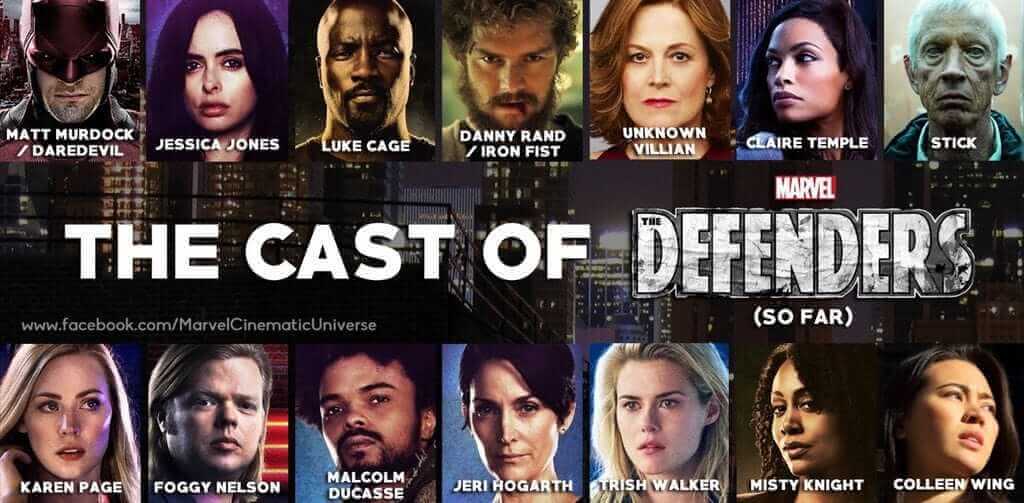 So that is the lineup Netflix has going for this year. I cannot wait to see some highlights from the panel. If at all possible Malice Corp will be bringing somr behind the scenes videos for your viewing pleasure.
Like, Follow, Share, and Subscribe
If you haven't caught this weeks Youtube MaliceCast Podcast please do so and remember to like and subscribe. Tune in for this weeks podcast as we will be talking more San Diego Comic Con madness. Please leave any thoughts about the above items below in the comments. Again, we thank you.
-SuperwhovianFreak Out -Contributor
Twitter – @SuperwhovianNut
Instagram – SuperwhovianFreak