Nerd Fight Results: Best Game Of Thrones Character
Nerd Fight Results: Best Game Of Thrones Character
Hello to all you Geek Enthusiasts and Nerd Aficionados!
So this was a fun week to wrap up our Game of Thrones season. It is always fun to pit favorite GOT characters against each other, and fun to see characters like Tormund get some love. Overall the Twitter interaction the fans were having amongst the fandoms made for some very entertaining moments. Arya Stark edges out Tyrion at the end by the width of Needle's blade. So lets go over the contestants and see where it all shook up at the end.
Last Place:
Grey Worm
This was a long shot to win – let's not lie. But the fact that he was selected amongst so much worthy competition proves he is a character worth watching. Let's hope he and Melisande get a happy ending. Which again…..is a long shot. 7th Place:
Daenerys Targaryen
This is surprising. Apparently people are none too pleased about the Khaleesi after season 7. I think it is a given that she is a much better character than this poll dictated.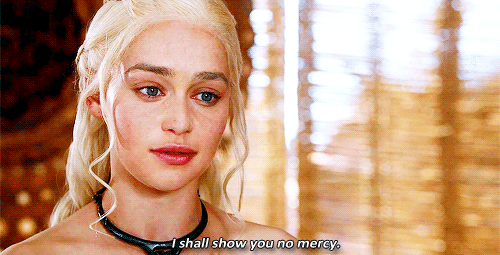 6th Place:
Brienne of Tarth
I have a feeling Brienne will play a critical role in Season 8. Look for her to do great things, and see if she cannot make a comeback for next years season 8 poll.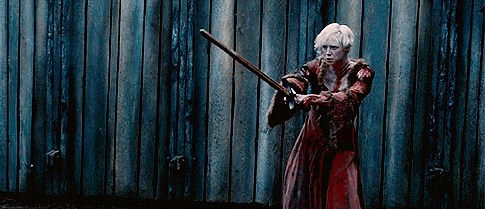 5th Place:
Sandor Clegane
I have a feeling he lost because he threw the rock at the wights. He will have his redemption though when we get the Clegane Bowl in Season 8. Until then just dream about a spin off with him, Tormund and Bronn. Keep the censors working overtime.
4th place
Jon Snow
Like Jon Snow, the fans knew nothing, by not voting more for him. A pivotal character to the upcoming season, the fate of Westeros may lie on him. But it will all be worthless to me if I do not get him as a Dragon Rider. Somebody make it happen!
3rd Place:
Tormund Giantsbane
The man with the most epic beard in Westeros. He came on strong bu unfortunately all momentum was halted when a giant wall of ice fell on him. Seriously he better not be dead because we need more "kissed by fire."
2nd Place:
Tyrion Lannister
He was so close to winning this race, it was a photo finish. Maybe if part of his nose hadn't been chopped off at the battle of Blackwater Bay he would have sneaked ahead of Arya at the end. Yeah, I went there.
1st Place:
Arya Stark
Finally, we come to first place. Arya may be short in stature but she stands tallest amongst her competition tonight. It is hard to argue with her as a favorite pick. I cannot wait to see how her story is wrapped up in season 8. #AryaStarkMVP
Like, Follow, Share, and Subscribe
I hope everyone had fun with the poll. Next weeks Nerd Fight is Favorite Bill Murray Movie. There were so many to pick from I am anxious to see which one reigns supreme. If you haven't caught this weeks Youtube MaliceCast Podcast please do so and remember to like and subscribe. Please leave any thoughts about the above items below in the comments. Again, we thank you. We hope to see you in the Nerd Fight this week, and look forward to talking some Bill Murray with all you lovely folks.
-SuperwhovianFreak Out -Contributor
Twitter – @SuperwhovianNut
Instagram – SuperwhovianFreak