Nerd Fight Results: Best CW Show Premiere
Nerd Fight Results: Best CW Show Premiere
Good Day to all the Geek Enthusiasts and Nerd Aficionados!
Last week's nerd fight poll was which CW show had the best premiere after hiatus. As always we took to Twitter, Reddit, and any other social media platform we could think of to try and get your votes for our picks. There was some fun debate amongst the members of Malice Corp on whose premiere reigned supreme. But those of you out there in the social media 'verse declared there could be only one. So treasure these results, as the weekly cast goes on hiatus, so do these nerd fights. So for one last time in 2017, here's how your favorites stacked up.
Last Place
Riverdale and Supergirl
Ok, so I know the boys of malice corp hate Supergirl. I, as a giant Martian Manhunter fan, do find enjoyment in the cast and characters overall. However, the premiere definitely left me wanting more. Riverdale on the other hand deserved more than what was presented. There is no sophomore slump for this show picking up drama racing. Do yourself a favor and catch up on this series now if you haven't yet.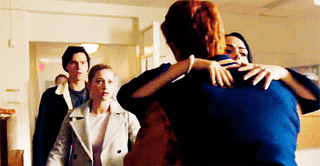 5th Place
Arrow
The show that fans have deemed the "sleeper" at the start. Consensus seems to be that arrow picks up steam the more the season goes on. While I did enjoy parts of the premiere, I have to admit the lack of drama as far as knowing who was alive or dead after the finale was a bit unsatisfying. I wasn't asking to be left hanging forever, but a couple episodes to build anticipation wouldn't have hurt.
4th Place:
Flash
For me this season and the premiere of the Flash was all about the return of the Cisco I love. The premiere laid down some fascinating things that they haven't yet followed through on. I am hoping to see a revisit to Barry's time in the speed-force, and why exactly he was drawing those crazy symbols in the beginning.
3rd Place:
DC's Legends of Tomorrow
So this was my personal runner up in the premiere department. After a solid second season, it picked up right where the last left off. Watching the legends stripped of their ship by new corporate Rip, and forced to live normal lives was priceless. Sara was not meant to be a stock girl.
2nd Place:
Crazy Ex-Girlfriend
This is the little show that could. A wildly passionate fan base, and it certainly came back strong from hiatus.  This show doesn't get enough credit for being as good as it is. I have high hopes for the season.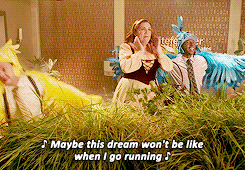 1st Place:
Supernatural
The show and the fandom that cannot be stopped. I love my supernatural fandom, even when it gets crazy sometimes. It's a powerhouse that can do anything when motivated. But seriously the premiere was epic. Jensen Ackles on any other network would be swimming in Emmy's. Because this monologue below hits you in all the feels.
I hope everyone had fun with the poll. We are going on hiatus again during the holidays, to spend time with the friends and family we hold dear. So happy holidays from the Malice Corp family to yours. We will still be doing weekly TV Talks so keep your eyes out for those.

-SuperwhovianFreak, Contributor, Out
Twitter – @SuperwhovianNut
Instagram – SuperWhovianFreak