Nerd Fight Results: Best Bill Murray Movie
Best Bill Murray Movie Results
Good Day to all the Geek Enthusiasts and Nerd Aficionados!
Last week's nerd fight poll was our favorite Bill Murray Movie. We made mister Bill Murray our Nerd Icon for the month of October. So many great movies to pick from. As always we took to Twitter, Facebook, and any other social media platform we could think of to try and get your votes for our picks. It was a good fight, and we had a lot of engagement and awesome discussions over all Social Media platforms. So, thanks to everyone who voted and chatted with us. So, who came out on top and was crowned the winner?
Last Place:
Lost In Translation
This movie deserves so much more love than it got over the last 2 weeks. One of Bill Murray's best movies, he and Scarlett killed in this movie. I guess though the translation issues caused issues at the voting booth as well.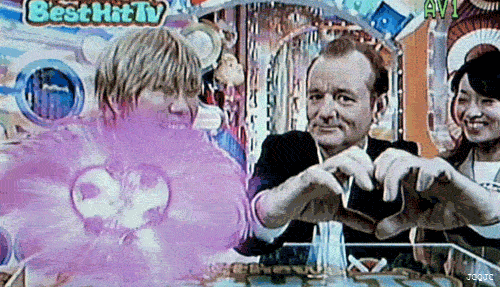 5th Place:
Stripes
A movie that tends to fly under the radar. Don't sleep on this movie, get out there and watch it! You will NOT regret giving Stripes a try. Despite whatever the votes said.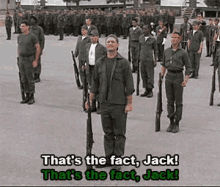 4th Place:
Life Aquatic
This may not be one of my favorite of Bill's movies. But I respect Bcon's passion that he shows for this movie. So go watch it, ignore the plot and just focus on the characters.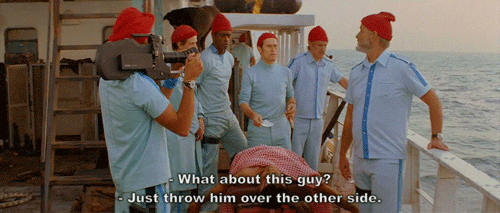 3rd Place:
Scrooged
One of the best retellings of Ebeneezer Scrooge. But unfortunately the grumpy persona of Scrooge was all that resonated with the voters this time.
2nd Place:
Groundhog Day
That's right, woodchuck-chuckers – it's… GROUNDHOG DAY! It was a tight race at the end, this lost by only 1 vote. A classic amongst classics, it's hard to argue with this being in the top 2 of all time. I was in the Virgin Islands once. I met a girl. We ate lobster, drank piña coladas. At sunset, we made love like sea otters. *That* was a pretty good day. Why couldn't I get *that* day over, and over, and over…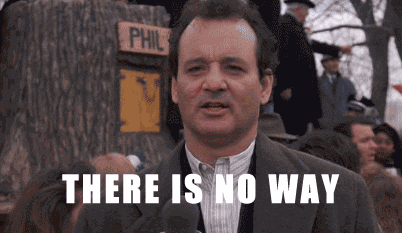 1st Place:
Ghostbusters
Like they did against the Stay Puft Marshmallow Man, the Ghostbusters slayed the competition. Funny, fresh even after all these years, It is hard to be unhappy when watching Ghostbusters. And they'll continue to slay as long as you remember the number 1 rule. Don't cross the streams!
Like, Follow, Share, and Subscribe
I hope everyone had fun with the poll. Bill Murray is truly an amazing actor, and was so fun having these movies duke it out. Next weeks Nerd Fight is New Fall TV show that we are most anticipating. There were so many to pick from I am anxious to see which one reigns supreme. If you haven't caught this weeks Youtube MaliceCast Podcast please do so and remember to like and subscribe. Please leave any thoughts about the above items below in the comments. Again, we thank you. We hope to see you in the Nerd Fight this week, and look forward to talking some fall TV show premiere's with you all.

-SuperwhovianFreak, Contributor, Out
Twitter – @SuperwhovianNut
Instagram – SuperWhovianFreak