Nerd Fight Poll Results: Favorite TV/Movie Father
Nerd Fight Poll Results: Favorite TV/Movie Father
Which Fictional Father Won The Fight
This was a great Poll week. I love doing nothing more then praising all of our wonderful fathers. It turned into a duel between Comic book father hero Jonathan Kent; and playboy millionaire turned Crime Fighter Richard Castle. It is hard to argue with either pick. Papa Kent has been portrayed over the years by many wonderful actors. And Nathan Fillion has stood the test of time with his character portrayals. So thank you all who came out and participated you made it a great fathers week.
Last Place:
Big Daddy Damon Macready (BigPapaMatt)
Nicholas Cage's reputation I think gave him a bad rep in this weeks poll. Either that or viewers just didn't feel the fatherly love when he shout his daughter in the chest.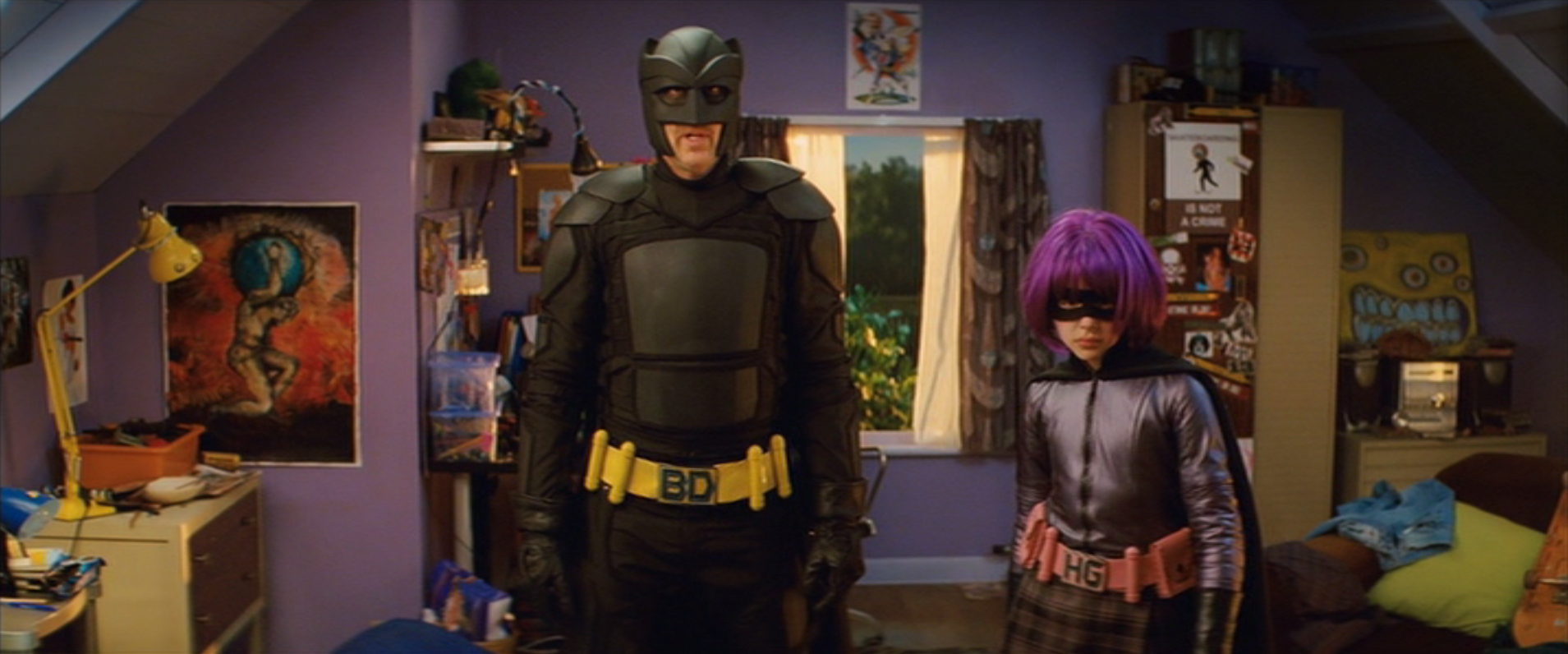 6th Place:
Bryan Mills (Fan Pick)
This was surprising. He is one of the most popular characters, and one of the most quoted as well. I think perhaps he is seen as a BAMF action star and people forget that he is a father trying to get his daughter back.
5th Place:
Homer Simpson (NudieRudie)

Arguably the most popular father on the list. Everyone knows Homer and his donuts obsession. It seems as though his fans followed Homer's lead and didn't get off the couch to vote.
4th Place:
Atticus Finch (Jack Malice)

This honestly is the person everyone should aspire to be. I think the only reason he finished so low is the book is sadly not as prominent in today's culture. Which is just a goddamn shame. It's also as Igor pointed out in the podcast a movie that holds up to the quality of the Book. That is the power of Gregory Peck.
3rd Place:
Al Bundy (BCon)
A real Man's Man. Probably the grumpiest father on this list. He may have seemed angry and frustrated with his life on the surface. but deep down Al always stepped up to make his family's life better. Even if his own wants suffered. 2nd Place:
Jonathan Kent (Fan Pick) 
Who doesn't love Papa Kent? Sometimes i find him more appealing then Clark. He is the man who molds Clark into being what Superman is. The selflessness, and moral compass that he instills in Clark is why Superman is so compelling to watch.
1st Place:
Richard Castle (SuperwhovianFreak)
Finally, we come to first place. The Relationship Between Castle and his daughter is one of the most honest and real relationships I have ever seen on television. The levels of respect that they share for each other is inspiring to watch. I attached a video I found above the song was so beautiful I cried. It highlights everything that made their relationship wonderful. Even if it didn't have as much dialogue as I prefer, it really didn't need it. In case the above video is a bit too sappy, I provide you with this video instead, where it shows that inner badass every father can summon when their baby girl has been taken.
 Special Thanks
Here are all the wonderful people that re-tweeted or liked anything having to do with Castle in the poll:
The support was greatly appreciated, and Castle and Alexis won because of it. Thank you to all the Castle fans out there and any others that helped support the poll.
Like, Follow, Share, and Subscribe
I hope everyone had fun with the poll. Next weeks Nerd Fight is Favorite Doctor Who Villain. With the return of the master and the end of Capaldi/Moffat approaching, we thought we would honor the wonderful franchise once again. I truly hope to see you all out there voting and having lots of fun debating who is the best Doctor Who adversary.
If you haven't caught this weeks Youtube MaliceCast Podcast please do so and remember to like and subscribe. Please leave any thoughts about the above items below in the comments. Again, we thank you. We hope to see you in the Nerd Fight again starting on 6/25/17 at 12:00:01 AM PST.
-SuperwhovianFreak Out -Contributer
Twitter – @SuperwhovianNut
Instagram – SuperwhovianFreak