Nerd Fight Poll Results: Best Female Comic Book Character
Good Day to all the Geek Enthusiasts and Nerd Aficionados!
Last week's nerd fight poll was best actress portraying a Female Comic Book Character. As always we took to Twitter, Reddit, and any other social media platform we could think of to try and get your votes for our picks. It was a good fight, even if the votes didn't go the way we thought they would. But, we had a lot of engagement and awesome discussions over all Social Media platforms. So, thanks to everyone who voted and chatted with us. So, who came out on top and was crowned the winner?
Last Place
Sue Storm (Igor)
While a good pick, I fear the recent Fantastic 4 movies killed any momentum she might have gained. There is no denying despite the poorly made scripts that Sue Storm is a "fantastic" character.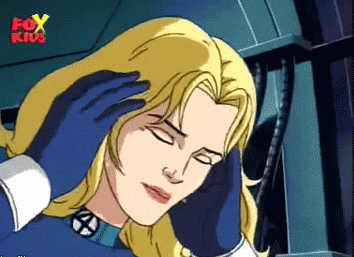 7th Place
Harley Quinn (NudieRudie)
NudieRudie took a risk going for a villain in this weeks poll. It didn't pan out for him in the end though. Always overshadowed by the Joker, here Harley Quinn was overshadowed yet again by the other picks.
6th Place:
Wonder Woman (Fans)
This one was sad to see. The movie was so amazing and Gal Gadot killed it. It just never found any traction online and was sadly overlooked. The movie was still amazing though and I cannot wait to see JLA. 5th Place:
Princess Leia (BigPapaMatt)
How Carrie Fisher doesn't win any poll automatically is beyond me. She was an amazing character, an amazing woman and the World is truly a darker place without her. Despite not winning she will always reign supreme.
4th Place:
x-23 (Jack Malice) :
This girl is tiny but fierce. The actress Dafne Keen will have a long career ahead of her for sure. I hope to see her in another movie featured as X-23 soon. Though she didn't get many votes, she is quickly becoming a fan favorite.

3rd Place:
Liv Moore (BCON) :
This was a surprising 3rd. Although, actress Rose Mciver holds her own while portraying a complicated character. She has had to play a ton of different versions of her character, and she does it smoothly. iZombie is an addicting show and Rose is worthy of placing this high.
2nd Place:
Buffy the Vampire Slayer (SuperWhovianFreak):
According to our voters Buffy is the most relatable character on the list. She may be a superhero, but she suffers from everything we do. Loss, loneliness, depression, guilt, and the burden of carrying too much too young. She may not have won this poll, but she is first in the hearts of thousands.
1st Place:
Iris West (Twitter)
The fans of Candace Patton didn't disappoint again in Iris' second go around in our Nerd Fight. She may have seemed an odd pick, but Iris is an inspiration to many. Despite not having any superpowers she never fails to throw herself in 100% to help where she can. She is Barry's focus and what makes him the man and Hero that he is. And, all the Iris fans on twitter who came out to support her are a serious force to be reckoned with.
I hope everyone had fun with the poll. Next Weeks Poll is changing it up just a little differently. To get a full explanation watch our latest podcast on YouTube. But it will involve picking one of our past winners that you would like to see featured in it's own video game. I look forward to seeing the ideas you all come up with. Until next time, stay nerdy out there.
-SuperwhovianFreak, Contributor, Out
Twitter – @SuperwhovianNut
Instagram – SuperWhovianFreak