Nerd Fight Poll: Best Comic-Con Fandom
Nerd Fight Poll: Who is the best Fandom at Comic-Con
Hello all you Geek Enthusiasts and Nerd Aficionados!
We are back with another Nerd Fight Poll for this week. Last week saw the fight for the best Comic book movie of 2017. In honor of comic con starting up we decided to debate what the best movie had been. It appropriately came down to a tie between Logan and Wonder Woman. Both were amazing and Wonder Woman greatly helped restored faith in DC comic movies.
This week we herald the end of San Diego Comic Con. 2 of our writers have been at the SDCC live to bring you all the happening nerd news right form the source. I myself was there briefly and may be there tomorrow to see what I can see. So this weeks nerd fight we are pitting who the best fandoms at comic con are. The contestants for this weeks fight are as follows:

Marvel:
One of the biggest fandoms at the convention, Marvel fans come in packs to see the panels for the movies they love. You could see them all lining the streets for the Netflix panels, The defenders screenings, and all the wonderful movies Marvel has in store for the rest of the year. Whether you swing Marvel or DC you cannot doubt the passion of either.
DC:
So if you're not for Marvel and you swing more to the DC verse, 2017 should have made you very happy so far. The fans at Comic Con packed the halls with adoration and love for their favorite franchise. Showering affection on the cast of Wonder Woman especially, they shone bright amongst the fans at comic con.
Supernatural:
This should be called the little fandom that could. They are probably the most dedicated fandom attending comic-con. They are rabid for anything supernatural when it comes to the con. It helps when you have someone like Misha Collins who engages fans every year. this year it was sending out clues in fortune cookies to find him as he had been kidnapped by other cast members. Which let's face it is freaking awesome.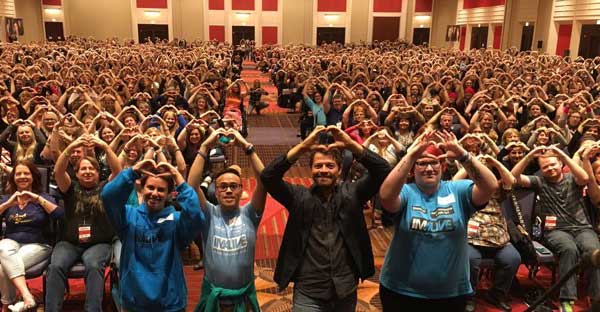 Disney (D23):
Disney fans are a collection of individuals from around the globe who are connected by their shared love for the company, the films, and the theme parks. Each person brings his or her own personality to Disney fandom. They are rabid and dedicated. They're a newer addition to comic-con thanks to their ownership of Star Wars franchises.
Game Of Thrones:
 These are some of the most hardcore loyal fans out there. Fans of the book series especially, still waiting for the Winds of Winter Book to drop from Martin. But at Comic-Con fans of the show eagerly wait all night to get a spot in the GOT panel. And their loyalty was rewarded in spades this year as some of the cast came out and visited them in line.
Skybound:
Most well known at the con for The Walking Dead franchise, fans come in hordes to pick at the brains of the cast and crew. They're loyalty extends to the sister show Fear the Walking Dead which scored a coveted Hall H slot this year. That's some major fandom power.
Doctor Who: 
One of the longest and strongest fandoms in all of comic con history. Whovians united this year to say farewell to Capaldi and Moffat in epic fashion. The love was also felt by those who attended John Barrowman's panel where he epically displayed a sparkly tardis tutu dress. Sometimes I think Barrowman is the biggest whovian of us all.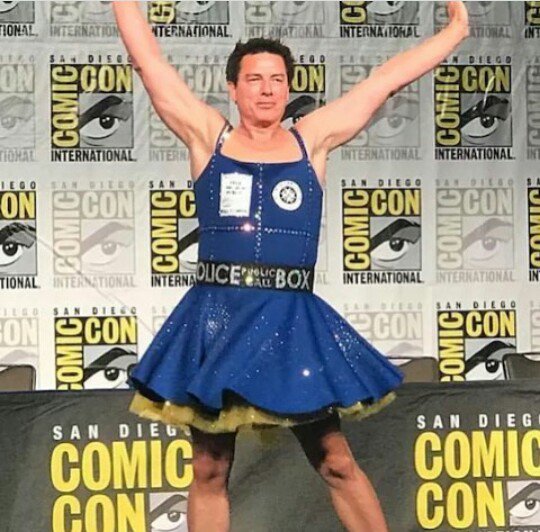 Time to Vote
There you have it folks, those are this week's combatants. Vote for your favorite comic con fandom. Also, if you want to see why we chose who we did then make sure to listen to this week's podcast. You can find it either at Podcasts.com or YouTube. Heck, while your there you can even subscribe and that way you'll know when our next podcast is airing.
Finally, if you would like further insights into the characters, click on their name and it will take you to their respective wiki pages. Voting goes until July 28th, 11:59:59 PM PST. So, don't dilly dally. Get your vote in and help give someone on the podcast bragging rights for this week.