Nerd Fight Poll: Best Comic Book Movie 2017
Nerd Fight Poll: What is Your Favorite Comic Book Movie of 2017?

Hello all you Geek Enthusiasts and Nerd Aficionados!
We are back with another Nerd Fight Poll for this week. Last week saw the fight for the best Disney Animated character. To honor the beginning of the D23 Expo event we pitted the writing teams favorite animated characters. We got a ton of response from voters, especially on Twitter. A lot of wonderful discussions were had with voters over the last week. So thanks to everyone who came out and participated you made the week a lot of fun.
This week we herald the arrival of San Diego Comic Con. 2 of our writers will be at the SDCC live to bring you all the happening nerd news right form the source. So this weeks nerd fight we diced to pit the comic book movies from 2017 against each other. The contestants for this weeks fight are as follows:

The sequel to the original, this story picks up from the end of the last movie. The Guardians must fight to keep their newfound family together as they unravel the mystery of Peter Quill's true parentage. After saving Xandar from Ronan's wrath, the Guardians are now recognized as heroes. Now the team must help their leader Star Lord (Chris Pratt) uncover the truth behind his true heritage. Along the way, old foes turn to allies and betrayal is blooming. And the Guardians find that they are up against a devastating new menace who is out to rule the galaxy.
The top grossing movie period from 2017, and the highest grossing comic book movie to date. Before she was Wonder Woman, she was Diana, princess of the Amazons, trained warrior. When a pilot crashes and tells of conflict in the outside world, she leaves home to fight a war, discovering her full powers and true destiny. A true testament to female empowerment and how much of a BAMF Diana was. In the near future, a weary Logan cares for an ailing Professor X, somewhere on the Mexican border. However, Logan's attempts to hide from the world, and his legacy, are upended when a young mutant arrives, pursued by dark forces. With the Introduction of X-23 this was one action packed movie. But don't think for a second it stinted on the emotional moments. It satisfied every craving you could have in a movie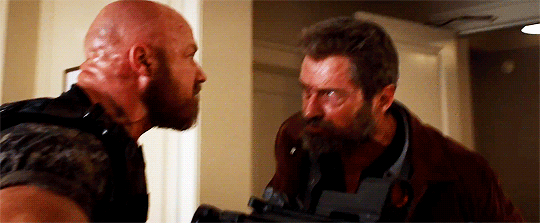 Peter Parker, with the help of his mentor Tony Stark, tries to balance his life as an ordinary high school student in New York City while fighting crime as his superhero alter ego Spider-Man when a new threat emerges. This movie appears to have it all working for it. Judging by fan reaction it eases the horrible memory of the past couple of movies.
A cooler-than-ever Bruce Wayne must deal with the usual suspects as they plan to rule Gotham City, while discovering that he has accidentally adopted a teenage orphan who wishes to become his sidekick. This movie was great, mostly because it being animated you got to see the most epic team-Up of villains ever assembled from the Phantom Zone. great writing, just enough cheese and sarcasm to round it out. Plus, you know, Legos.
Time to Vote
There you have it folks, those are this week's combatants. Vote for your favorite Disney created characters. Also, if you want to see why we chose who we did then make sure to listen to this week's podcast. You can find it either at Podcasts.com or YouTube. Heck, while your there you can even subscribe and that way you'll know when our next podcast is airing.
Finally, if you would like further insights into the characters, click on their name and it will take you to their respective wiki pages. Voting goes until July 21st, 11:59:59 PM PST. So, don't dilly dally. Get your vote in and help give someone on the podcast bragging rights for this week.
-SuperwhovianFreak Out -Contributor
Twitter – @SuperwhovianNut
Instagram – SuperwhovianFreak