Nerd Fight: Best Halloween Horror Franchises
Nerd Fight: Best Halloween Horror Franchises
Hello all you Geek Enthusiasts and Nerd Aficionados!
We are back with another poll for this week. Last week saw the fight for the most exciting new fall television show. It was a heated battle in the race for first, The Gifted barely edging out Me Myself and I. The biggest debate though was brought down between NudieRudie and BCon, and the merits of Orville. Overall consensus seems to be that Seth is just too much Seth and more focus on side characters would be nice. A lot of wonderful discussions were had with voters over the last week. So thanks to everyone who came out and participated you made the week a lot of fun.
This week we herald the arrival of Halloween season. And with the coming of pumpkin spice everywhere you go, we also hit the peak season for horror movie fanatics. So we decided to pit some of the greatest created horror franchises against each other. It promises to be a bloody battle to see who reigns supreme. So here are the participants in this week's Nerd Fight:
The Alien franchise is a science fiction horror franchise, consisting primarily of a series of films focusing on Lieutenant Ellen Ripley (played by Sigourney Weaver.) It was all about her battle with the extraterrestrial species Xenomorph XX121, commonly referred to simply as "the Alien." The franchise started with the feature film Alien, and continued with three sequels, Aliens, Alien3 and Alien Resurrection. A fifth film is currently in development. It was brilliant when it debuted, and kept the scares up throughout the series.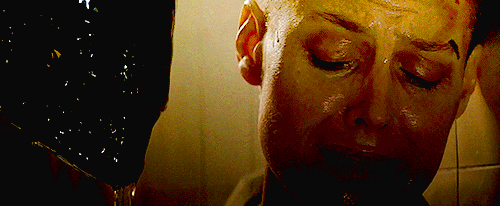 Based on a series of books by Gary Brandner. After a violent act, Karen Beatty and her husband, Roy, go to the peaceful California village of Drago to escape the savagery of the city, but, their lives together slowly become more separate as the town takes hold. By the end, Karen will do what she must if she wants to survive. Watch these if you long for the pre-twilight werewolves that were scary – not sexy.
We can love this franchise simply for the fact that it brought us the brilliant Johnny Depp. The film stars Heather Langenkamp and John Saxon, as well as the aforementioned Mr Depp in his feature film debut. Set in the fictional Midwestern town of Springwood, Ohio, the plot revolves around several teenagers who are stalked and killed in their dreams by dead child murderer Freddy Krueger. The teenagers don't know why Krueger is trying to kill them, but their parents hold a dark secret from long ago. It was brilliant, creepy and holds up well since it's debut.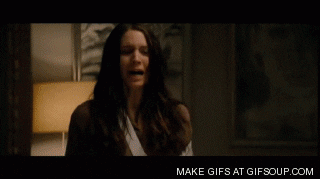 A science fiction action film directed by John McTiernan, starring Arnold Schwarzenegger, Carl Weathers, Elpidia Carrillo, Bill Duke, Jesse Ventura and Kevin Peter Hall as the Predator. The story follows an elite team of mercenaries on a mission to rescue hostages from a guerrilla group in Central America. However, once there the team finds themselves being hunted by a highly evolved extraterrestrial lifeform that kills for sport. It's a classic, and I loved the ultimate Predator vs. Aliens nerd fight the franchise spawned.
No horror movie fight would be complete without the Master, Hitchcock. And the pinnacle of his horror masterpieces has to be psycho. Norman Bates embodies mommy issues, and is one of the creepiest characters ever created. And who wasn't terrified of showers after watching this movie?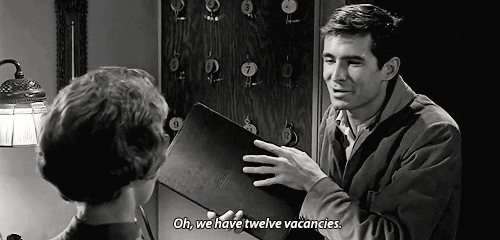 Quite possibly the best franchise of all the teen slasher flicks. The sleepy little town of Woodsboro just woke up screaming. There's a killer in their midst who's seen a few too many scary movies. Suddenly nobody is safe, as the psychopath stalks victims, taunts them with trivia questions, then rips them to bloody shreds. It could be anybody….. Plus it's not often Drew Barrymore gets offed in the first scene.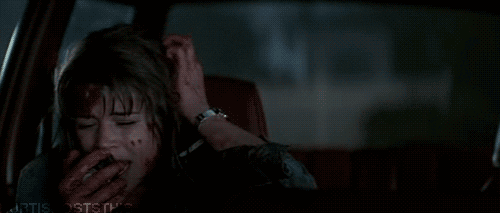 Time to Vote
There you have it folks, those are this week's combatants. Vote for your favorite Horror Movie Franchise. Also, if you want to see why we chose who we did then make sure to listen to this week's podcast. You can find it either at Podcasts.com or YouTube. Heck, while your there you can even subscribe and that way you'll know when our next podcast is airing.
Finally, if you would like further insights into the characters, click on their name and it will take you to their respective wiki pages. Voting goes until October 27th, 11:59:59 PM PST. So, don't dilly dally. Get your vote in and help give someone on the podcast bragging rights for this week.
-SuperwhovianFreak Out -Contributor
Twitter – @SuperwhovianNut
Instagram – SuperwhovianFreak