Nerd Fight: Best TV Show 2018 (Non-Streaming)
Nerd Fight Poll: What is the Best TV Show (Non-Streaming) of 2018?

Hello all you Geek Enthusiasts and Nerd Aficionados!
We are back, with our second Nerd Fight of the new year! last week we put original content up against original content, and got to see what everyone thought was the best original binge of 2018. Altered Carbon squeaked out a victory in the end. So continue the epic binging trend our cast did  in 2018 we go on to the new Nerd Fight of Season 3. As good as original content from Netflix is, there is something to be said for the drama of cable network.
Streaming has spoiled us to not having to wait week to week for shows. So the shows on cable that go week to week have mastered the art of remaining compelling enough to continue to draw viewers in. Shows like Blue Bloods, The Big Bang Theory, Game of Thrones, Modern Family, and Brooklyn 99 are just a few of the shows out there keeping people invested. Sadly, none of these shows were picked as contenders for this weeks fight, but go watch them anyways because they are still great.
We want to know what you think the best network binge watch of 2018 was.  So without further ado, here are our picks for best Cable TV Binge of 2018! Tune in next week to see the cast defend their picks at our Twitch Channel .
1. The Good Place
Kristen Bell and William Jackson Harper star in this delightful NBC comedy. When a clerical error sends selfish and horrible woman Eleanor Shellstrop to "The Good" afterlife, she fights to deserve her place there. With the help of Chidi, her soul mate, Eleanor tries to right her wrongs. The current season has our crew of misfits back on Earth trying to redeem themselves from judgment. Anchored by the great Ted Danson, the architect of the afterlife, this is a show that heralds back to the golden age of sitcoms. A cup of comfort that a family can watch together and laugh. The brilliance of this show however, is the line it treads between being a bucket of laughs and injecting moral lessons we can learn from. Oh, and let's not forget, there is no cussing in the good place.
2. Better Call Saul
The next combatant to make his way into the fight is the prequel to the hit show Breaking Bad. He wasn't always Saul Goodman, attorney for chemist-turned-meth dealer Walter White. This show shows the six years prior to his stint as representative to a notorious criminal. Goodman, played by Bob Odenkirk, is a small-time attorney hustling to make a name for himself. t's a compelling series that perfectly set ups the breaking Bad series, and yet stands on it's own merits.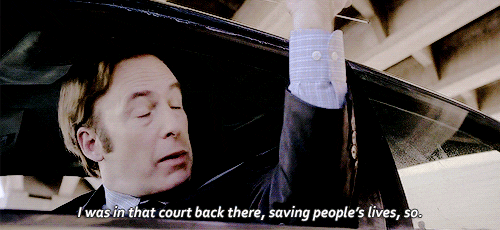 3. The Walking Dead
AMC's perennial ratings juggernaut makes it's way into the ring. This show continues to thrive over the years thanks to it's dedicated fan-base. It weathered the loss of beloved character Rick Grimes, as Andrew Lincoln departed the series. However thanks to the stellar performance of Norman Reedus and Jeffrey Dean Morgan the show hasn't lost a step. It has spawned a sequel show in Fear The Walking Dead which has grown into a solid series on it's own. And for those that miss Rick, he is supposed to be appearing in 3 spin off tales to complete his story. So tune in to this dystopian goodness and watch as the complexities of humanity thrive in a zombie nightmare.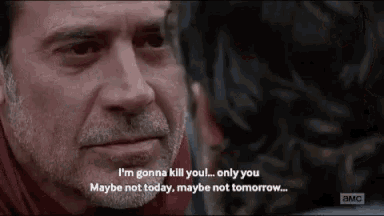 4. Supernatural
14 seasons into this CW drama and no signs of this paranormal drama slowing down. Jensen Ackles has been doing a brilliant job of portraying the Archangel Michael, and the emotional toll it takes on Dean. Jack is stripped of powers and forced to rely on Sam and Cas to navigate his way through humanity. Is Sam unintentionally setting himself up as the leader of Hell in Lucifer's absence? Billie is back and never delivering anything good, this season has been a wild ride and we are barely halfway done. Episode 10 "Nihilism" delivered delicious goodness to it's fans. Oh, and the 300th episode is coming up in a couple weeks, and Papa Winchester makes his return to the show. So strap on your welding gloves and tune in to see where Dean, Sam, Cas and jack end up next.
5. This Is Us
This series has started strong, and even with the emotional reveal last season of Jack's death, it hasn't missed a beat. This season's journey of delving into the courtship of Rebecca and Jack has been the touch of light we needed in a season of other turmoils. Kate and Toby have gotten the pregnancy they desired, but did it come at the cost of Toby's mental well being? Kevin is looking for answers to his fathers mysterious military past. His brother Nicky is revealed to still be alive, a mystery woman from Vietnam, more questions are popping up all the time. Also, the solidest couple on the show Randall and Beth are facing their own perils and Randall's political pursuits is putting a strain on their marriage.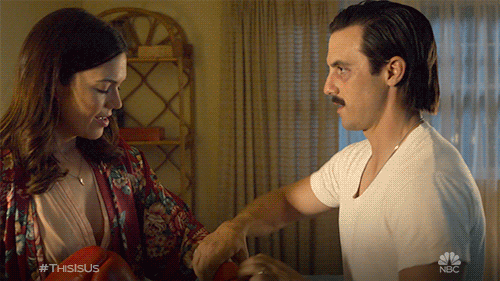 Time To Vote
There you have it folks, those are this week's combatants. Vote for your favorite TV Show (Non-Streaming) of 2018. And if you feel another is more worthy tell us below in the comments.  If you want to see why we chose who we did then make sure to listen to next week's podcast. You can find it either at Podcasts.com or YouTube. Heck, while your there you can even subscribe and that way you'll know when our next podcast is airing. Voting goes until February 1, 11:59:59 PM PST. So, don't dilly dally. Get your vote in and help give someone on the podcast bragging rights for this week.