Nerd Fight: Most Anticipated New Fall Shows
Nerd Fight: Most Anticipated New Fall Shows
Hello to all you Geek Enthusiasts and Nerd Aficionados!
We are back with another poll for this week. Last week saw the fight for the best Bill Murray Movie. Ghostbusters just barely squeaked by Groundhog Day to pull off the victory. Apparently Groundhog Day got stuck in the remnants of the Stay Puft Marshmallow Man at the finish to fall out of first. But it was a fun debate, and really capped off celebrating the great Icon that is Bill Murray. So thanks to everyone who came out and participated, you made the week a lot of fun! We are doing this week's Nerd Fight to celebrate the arrival of the new fall TV shows. If you watched our podcast last night you know that we had some wonderful discussions about some of the shows that have recently debuted. So check that out, and check out this weeks contestants!
Orville:
Planetary Union officer Ed Mercer finally getting his chance to command his own ship. Determined to prove his worth and start a new chapter, Ed discovers the first wrinkle in his plan when the First Officer assigned to his ship is his ex-wife, Kelly Grayson. From the mind of Seth McFarland, Orville has already caused a lot of debate. So watch and see for yourself, is it great like our own NudieRudie thinks? Or is it a giant steaming pile of garbage like Bcon thinks?

Star Trek: Discovery
This begins roughly a decade before Captain Kirk's five-year mission, and a century before the events of Star Trek: Enterprise. The series follows the crew of the USS Discovery as they encounter new worlds and civilizations, delving into familiar themes and expanding upon an incident that has been talked about within the franchise's universe, but never fully explored. It is off to a great start, full of great writing and an awesome cast. I am excited to see if this will last the whole season.

Young Sheldon:
This show has a lot riding on it. A spin off from the wildly popular Big Bang Theory, this has some big shoes to fill. The actor though is solid, and has already established a lot of heart. I see some good things coming from this show if the writing stays strong.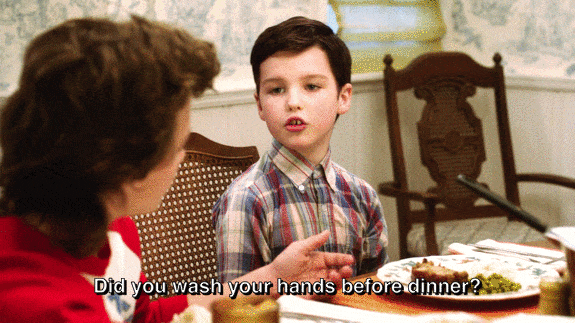 Me Myself and I:
This is a crazy unique show. It follows the life of Alex Riley and his mom at 14, as they relocate after getting remarried. But it's his life at 3 different points in time. In present day, 40-year-old Alex's life has hit both a personal and professional standstill. In 2042, at 65, Alex has a realization that to be truly happy, he has to step away from his successful company and get back to his passion… inventing. Me, Myself & I follows him through each of these pivotal periods, revealing where the past informs the future, and the moments where he learns that his story isn't defined by what happens to him, but by how he decides to deal with it. Give it a shot, we think you will love it.
The Gifted:
The One I am most looking forward to coming to television. Marvel brings us a new family adventure series about an ordinary suburban family. Whose lives change course forever when they discover their children have developed mutant powers. When the threat of hostile government forces the family go on the run to protect themselves, then they join the ranks of an underground network of mutants. Together, the group fight to survive in a world where fear and misunderstanding put them at constant risk. It's got a solid cast heading it, and hearkens back to the days of season 1 of Heroes. Please God let it be as good as that season was.
The Good Doctor:
Shaun Murphy, a young autistic surgeon who has savant syndrome, relocates from a quiet country life to join the surgical unit at the prestigious San Jose St. Bonaventure Hospital. Having survived a troubled childhood, Shaun is alone in the world and unable to personally connect with those around him, but he finds his niche using his extraordinary medical skill and intuition to save lives and challenge the skepticism of his colleagues. It is so far getting amazing reviews so here is hoping it holds up to the hype.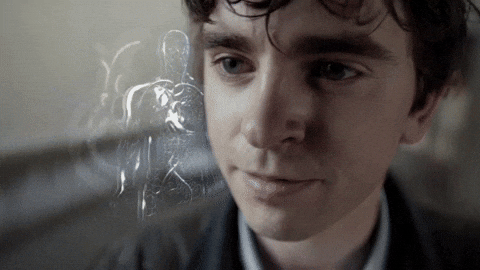 Time to Vote!!
There you have it folks, those are this week's combatants. Vote for your favorite most anticipated New Fall TV Show! Also, if you want to see why we chose who we did then make sure to listen to this week's podcast. You can find it at Stitcher.com, Podcasts.com, or YouTube. Heck, while you're there you can even subscribe and that way you'll know when our next podcast is airing.
Finally, if you would like further insights into the characters, click on their name and it will take you to their respective wiki pages. Voting goes until October 13, 11:59:59 PM PST. So, don't dilly dally. Get your vote in and help give someone on the podcast bragging rights for this week.
-SuperwhovianFreak Out -Contributor
Twitter – @SuperwhovianNut