Ghost Rider Rides Again with a New Team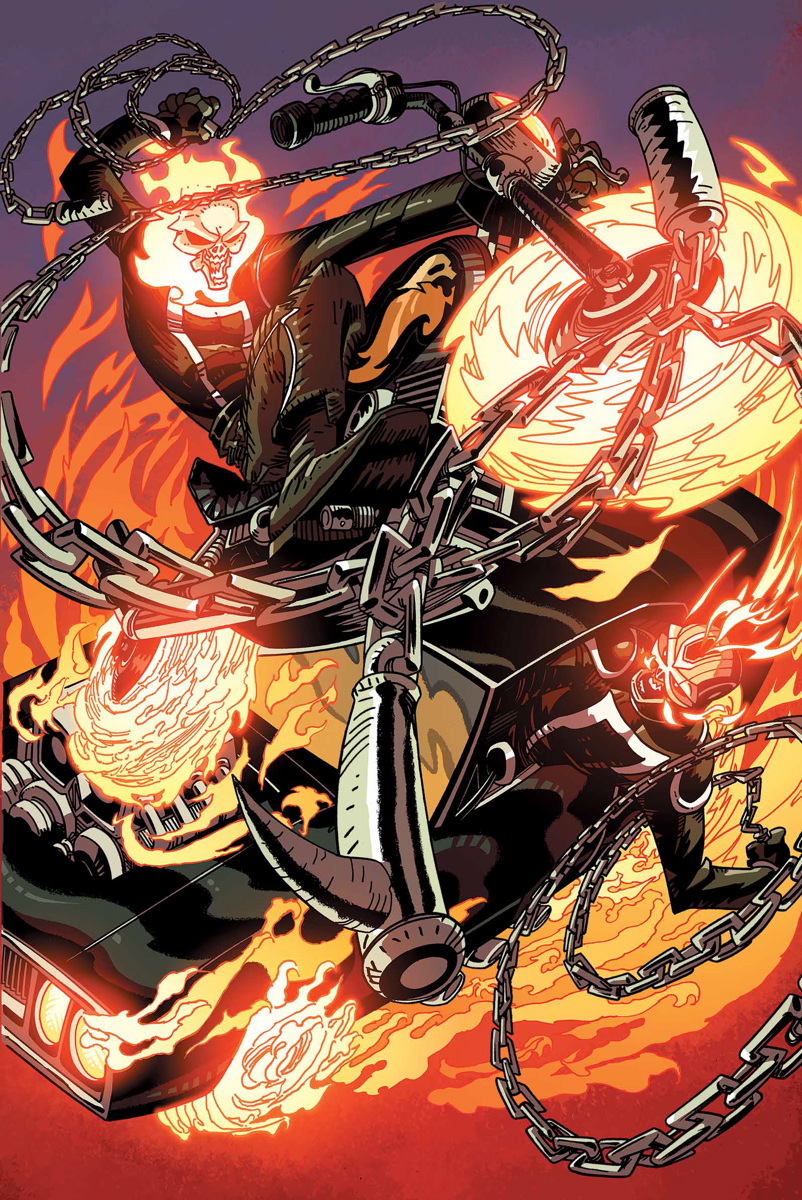 Greetings Ghost Rider Flame Heads
Today on Ghost Rider, we have Robbie Reyes!  Yes, an ethnic Ghost Rider who drives a muscle car instead of a motorcycle.  In May 2014, Robbie Reyes debuted under the title, All New Ghost Rider.
This is not your parent's flame head of the past. This Ghost Rider was first and foremost about family.  Reyes is from East L.A. instead of New York, drove a muscle car instead of a motorcycle, and was Hispanic instead of White.
A lot of changes that divided the Rider community (although the original Rider, Blaze did show up).  I, for one, never have an issue with new iterations of my comic book heroes.   Over the years, several different people bore the mantle of Ghost Rider: Slade, Blaze, Ketch, Alejandra (yes a female Ghost Rider), and now Reyes.  I look at Ghost Rider's strength being the same as that of the Doctor (Doctor Who).  Each incarnation is different from the others and will bring their own spin.  Everyone will have their favorite, but that does not mean we cannot appreciate the others.
The New Team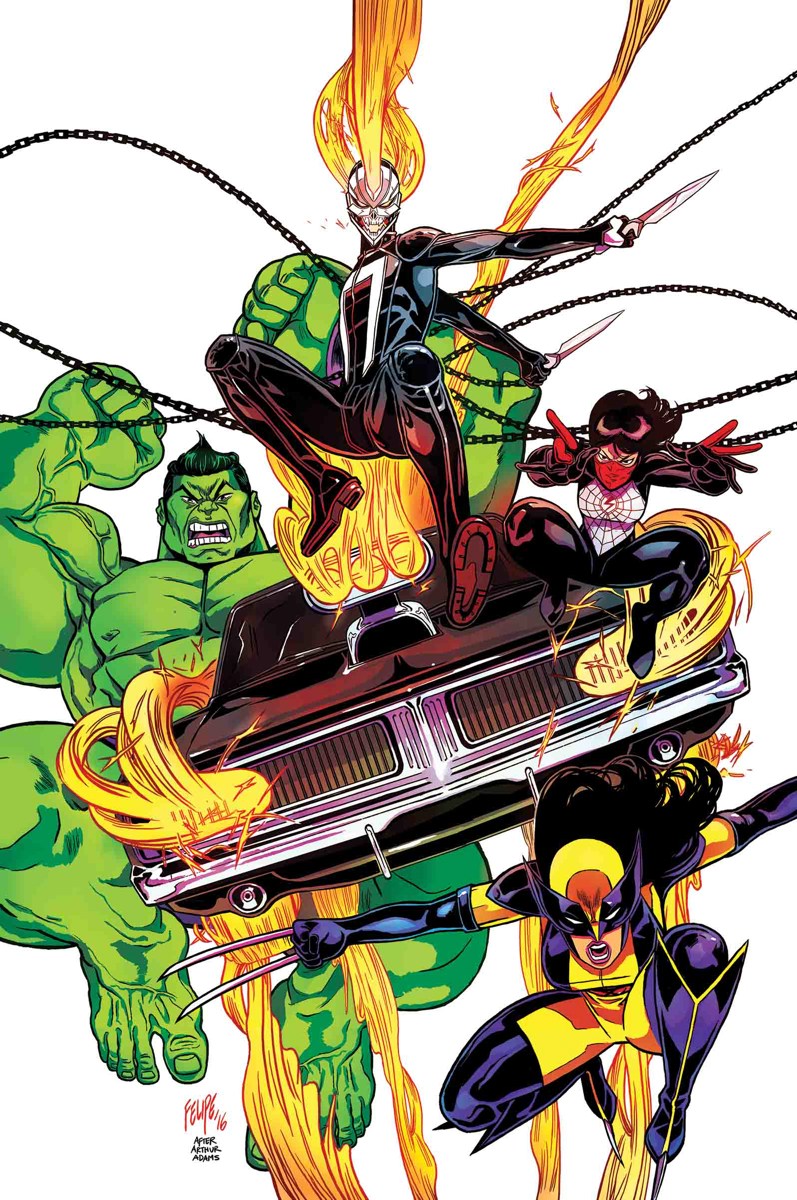 But this is not about what is wrong or right.  It is about the second run of Robbie Reyes' GR that started at the last half of 2016.  Robbie was given a short run on the TV. series, Agents of SHIELD but also a second comic run.  In the second run of Ghost Rider, you find Robbie a bit older and coming to grips with his new identity.  However, this run gets a team-up that feels like a fascinating reboot.  Over the first four issues, the new Hulk, Wolverine (X-23) and an iteration of Spiderman (Silk) are introduced as a team-up.  To the average comic book fan, this does not hold much meaning and appears on face value a random assortment of heroes to team up with, but there is history.
What was Old?
You actually have to go back to Fantastic Four #347 (1990) (New Fantastic Four) when Daniel Ketch was the Ghost Rider. In this one, the Fantastic Four team is captured and a new team is formed for a couple of episodes with Ghost Rider (Ketch), Spiderman (Parker), Hulk (Banner), and Wolverine (Logan).
It is a bit of comic book magic in how they team up, but they did.  Honestly, it was just an excuse to get the hottest titles at the time together to help Fantastic Four's sales. But it gave fans something to enjoy for a couple of months.  They also help reboot the Secret Defenders for a while.
So as you can see, Ghost Rider (2016) run is another attempt to make what was old, new again (in fact, just look at the two covers).  The comic itself sees the team thrust together to take out an alien who has the ability to absorb superpowers and make it a part of their DNA.  However, just like the 1990 team up, this current team up is just as fun to read.  Pick up Fantastic Four 347 and 348 first to see how the flaming skull was once a member of the Fantastic Four.
Sir-Talmor, Contributor.