Best Marvel Cinematic Universe Character – Nerd Fight Poll!
Hello all you Geek Enthusiasts and Nerd Aficionados!
Back again, to our regularly scheduled nerd fight for the next 2 weeks. In case you've been living under a rock the past month or so, you know that Avengers: Endgame has come and rocked box offices across the world. Marvel has closed the original chapter of it's story, and I cannot wait to see what they bring us next. Before we get there we decided it was time for a Best MCU character Nerd Fight!!
That being said though, this is a time to reflect on our beloved characters from the past decade. These characters have brought us joy and tears throughout the years, and been heroes we could rely on in the darkest of times. For some that time may be over, but as the Marvel cinematic universe has taught us is that there is always hope if we just keep looking.
What is the Nerd Fight Poll? Glad you asked. Every Friday evening on Twitch at 8 PM PDT (20:00) we record the live version of the "All Things Nerd!" Podcast. Talking about.. you guessed it all things nerd. Geek and pop culture are also involved. During these cast we bring up a topic and each member of the cast chooses their winner, and then you get to vote. Deciding the true winner, and bragging rights, and that's what makes the Nerd Fight Poll.
So let's take a look at what our Malicecasters chose for their best Marvel Cinematic Universe character:
1. Captain America:
Captain America: The First Avenger of the Marvel franchise. The man the military initially rejected who goes on to be the greatest soldier America has ever seen. He is the epitome of confidence, humanity, and class, he never let's circumstances change who he is at the core. A loyal friend till the end, Cap is where it is at. (Masonic Vader's Pick)
2. Iron Man
Tony Stark: The millionaire turned Superhero. Brash, sarcastic, and a rebel with a heart of Gold. Though he may have started out a selfish man, Tony's journey through the movies was ultimately one of the most satisfying to watch. And no matter what, Tony never lost his infectious sense of humor. A great addition to the Marvel universe. (Mindfreak's Pick)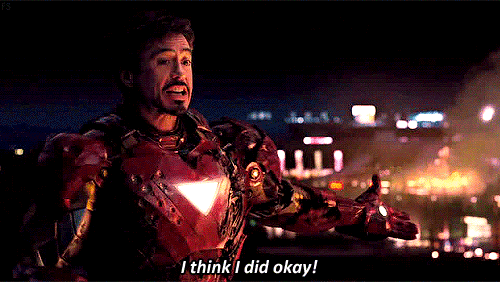 3. Drax The Destroyer
Upon first glance, you see a brute fighter filled with an endless rage.
Underneath his serious demeanor lies a sense of honor and a calm mind. He was a master of strategy and spoke with vocabulary few would expect someone like him to know. For as well as he spoke however he still struggled understanding metaphors and symbolism, which led to some hilarious encounters over the years. (Mest5150's pick)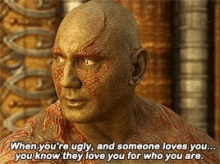 4. Loki
The only one on this list who is more anti-hero than Hero. Loki floats the line between villain and ally constantly throughout the movies. Compared to his boisterous older brother, he always seemed to be calm, and quiet, but in truth had the mind of a sociopath and was constantly formulating plans that would grant him power and respect that he truly believed he deserves. (A-A-Ron's Pick)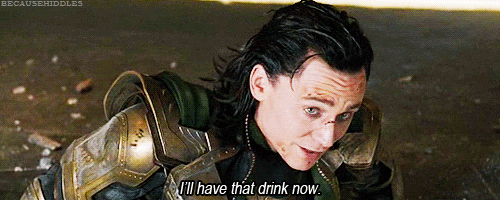 5. Thor
Before his banishment to Earth, Thor was initially conceited, arrogant, immature and stubborn. Thor could be quick to anger and rash when making decisions. However, his father stripped him of his powers banishing him to earth, and he learned humility, cunning and the power of relying on a team to get the problem solved. But never underestimate the power of this God. (Producer Jack Malice's Pick)
6. Shuri
Wakanda produced some wonderful characters but none stronger than Shuri, The Princess of Wakanda. Though she seems a jokester and very vivacious, don't let the exterior belie the intelligence below.
Shuri is a technological genius at heart, making good use of the abundance of the rare metal Vibranium for whatever she invents. She always has her brothers back and quite often is the one helping escape sticky situations. (Live Chat Room Audience Pick)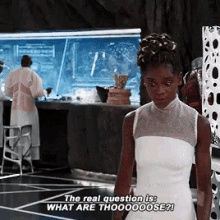 7. T'Challa
T'Challa is polite, respectful, and very caring for the people he is around and who he considers his friends. He is honorable, smart, and respectful ofthe tradition and principles of Wakanda. He is guided by a strong moral compass however that ultimately leads him to bring wakanda out of obscurity and into the world to try and make it a better place. (The Big Papa Matt's Pick)
8. Scarlet Witch
Wanda Maximoff, one of the newer avengers to hit the scene. Maximoff has shown that she prefers to fight directly for what she believes in. Her passionate nature and willingness to engage in violence to achieve her goals led her to mistakenly side with Ultron. Her passion was partly fueled by her hatred of America and Tony Stark.
However her good sense and reason won out, and she joined the avengers to make amends. She is seen to be more compassionate, level-headed, and less inclined to use the manipulative aspects of her abilities, such as fear projection and mind control. ( Super Whovian Freak's Pick)
Time To Vote
There you have it folks, those are this week's combatants. Vote for the character who tugs your heartstrings. And if you feel another is more worthy tell us below in the comments.  Also, if you want to see why we chose who we did then make sure to listen to this week's podcast. You can find it either at:
Heck, while your there you can even subscribe and that way you'll know when our next podcast is airing. Voting goes until May 17th, 11:59:59 PM PST. So, don't dilly dally. Get your vote in and help give someone on the podcast bragging rights for this week.