Recognizing The Great LGBTQ Characters of our Generation
Hello all you Geek Enthusiasts and Nerd Aficionados!
Hello to all you lovely geeks out there in the nerd-verse. In case you may have missed it, the drab and dreary month of June has been injected with some lively and fun color. And not just because we felt like draping all kinds of different bright colored flags all over the place. Nope, welcome to June, the month of Pride. Join us here at Malice in celebrating the world's LGBTQ communities as they come together and celebrate the freedom to be themselves.
And we here at Malice choose to join the celebrations the best way we know how, by celebrating the amazing characters from television and film history who bring your community to the silver screen. So join me in a celebration of all that makes our community so wonderful, and the characters who help bring it to life. I will highlight the characters who paved the way as well as some of the more popular characters existing today.  I'll be doing a series of pieces highlighting various characters, so strap in for the ride celebrating pride. It's good to be back y'all.
I think you have to start off this list with one of the characters who brought being gay to mainstream television. Dawson's Creek, while being based on teens, tackled many many adult issues throughout it's run. From drugs to suicide, teenage sex so on and so on it really was a groundbreaking show on many levels for the 90s. One of the most memorable things about it however was the character of Jack. Initially the actor was hired on to present a love triangle between Joey and Dawson. Kerr Smith than was asked to portray a man coming to terms with his sexuality. This story-line was very well received, and it was beautifully portrayed.
To this day, Smith says he is still recognized as Jack, which shows just how much of an impact he made. Smith pointed out recently that
"Portraying Jack was a significant role back in the day." "Back in '98, I think it was, or '99 — when we decided to do this gay story-line — back then, there weren't a lot of gay characters on television. It was a big deal."
It wasn't easy, but Kerr did an amazing portrayal of the pain one can go through. And in the end it led to the first male male kiss on network television so hats off to you Jack for getting it on with Deputy Doug.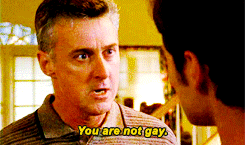 Willow Rosenberg/Tara Maclay 
I have to keep the original theme going with one of the first female couples portrayed in television. Buffy the Vampire Slayer was one of first TV shows to depict a natural relationship between two women that wasn't played for ratings or for laughs. For many young viewers, this was the first time they had ever seen gay characters fall in love and find acceptance. Even 20 years later–the romance between Willow and Tara resonates strongly with it's fan base. And honestly the chemistry they had showed how little Willow had with Kennedy after Tara died. It's hard to not look back on this as a solid step towards giving us characters to celebrate during pride.
Fan reactions: "Joss Whedon found ways to include intimacy between two women on television creatively, and proudly. And the characters themselves resonate with me so much." – peterc489a34b45 (Found Online)
Love or hate the Supergirl verse, you cannot deny the power that Alex brings to the show. Showing her transition and coming to terms with who she was felt so natural and real. Nothing about it felt forced or pandering, which I had been worried about when I sensed they were going that way. She is such a strong inspiration to younger women today, being a complete badass and confident in who she is. I continue to watch the show for her character, because her arc is so compelling.
Fan reactions: "The line that led me to come out was after Alex tells Maggie that she thinks it's just a phase and Maggie says, 'No, it's real. You're real and you deserve to have a real, full, happy life. Okay?' I came out a week after watching that episode and I haven't looked back since." – Emily (Found online)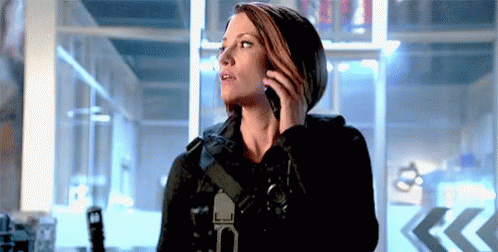 Let's face it – the entire cast of this show is amazing. Cam finds a way to stand out in a cast filled with unique characters. Cam is great because he knows what he wants and he goes for it. He is never afraid to be who he is no matter how weird it seems to other people. He is passionate, loyal, and doesn't fit into anyone's mold. I love how he brings out the fun side of Mitch, who can be uptight a lot of the time. He never fails to make me laugh.
I'm sort of like Costco. I'm big, I'm not fancy and I dare you to not like me.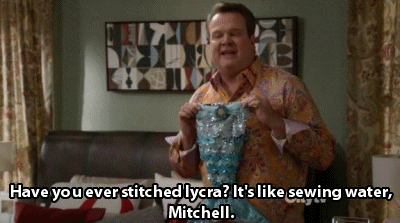 A gay cabaret owner and his drag queen companion agree to put up a false straight front so that their son can introduce them to his fiancée's right-wing moralistic parents. A movie starring Robin Williams and Nathan Lane, you know is going to be epic. This movie was comedy gold, but had a very real core to it. It was an amazing movie full of memorable quotes, and amazing characters. Watching Armand and Albert stand up for themselves was so well written and powerful.
"Yes, I wear foundation. I live with a man. Yes, I'm a middle-aged fag. But I know who I am, Val. It took me twenty years to get here, and I'm not gonna let some idiot senator destroy that. Fuck the senator, I don't give a damn what he thinks."
I miss Robin Williams.

One of my all time favorite characters. In a show that gets a bad rap for being heavy on the masculinity, Charlie was a breath of fresh air. She was the ultimate nerd girl, and gave many watchers of Supernatural a source of inspiration for how to be confident in who they are. There were no pretenses to Charlie, and that was amazing. I felt like had they not unjustly written her off in the worst way possible, she would have helped the boys embrace themselves the way she embraced herself, flaws and all. Her connection with the boys, Dean in particular, was one of the best things season 8 brought us. I am so happy that they brought her back in the AU, and I cannot wait to see what season 14 brings us.
I am not going to lie and say I am the biggest fan of glee. I'm not, I honestly loathed the show after a certain point. I mean I downloaded the songs because hell, they could sing – but the show itself went to garbage. However, when it started it did some things very very well. One of the things it did well was show the struggle of a gay kid coming to terms with himself in a close-minded town in the Midwest.
Watching Kurt struggle trying to be himself and be the butch guy his dad wanted him to be was fantastically written. And bless them for somehow incorporating the single ladies dance into a football game. That still cracks me up after all this time. Kurt embodied the struggles that so many went through, the bullying, the physical attacks, the fear of being rejected by your father. So kudos to the show for giving kids someone to look to for inspiration in how to ultimately be yourself.
You can't punch the gay out of me any more than I can punch the ignoramus out of you.
The White Canary, the woman who defies death on a daily basis. One of the few openly bisexual characters on television, she makes no secret on what she likes. She was always my personal favorite of the Lance sisters. Sara doesn't let anything hold her back, and she is smart, savvy, and has a knack for ultimately doing the right thing. She is total proof that you don't need to conform to expectations to still be a kick-ass leader.
This show may be touted as a comedy, but it was utterly refreshing to see that a gay man was in a position of power within the police force. He was a strong solid character and very well written. I like that not a big deal was made about him having a husband, it wasn't played for comic relief. He was who he was, and what he was, was awesome.
How to get away with murder is a crazy crazy show. It is filled with liars, users, manipulators, and yes murder/mayhem. Conner honestly started off the show as someone I didn't like or appreciate but as the series went on he becomes one of the strongest characters. For all the bad things they do on the show, his and Oliver's relationship is one of the few things they do right. As messed up as they seem at first, the fact that Conner sticks by him when he is HIV positive is a thing of inspiration. Truly two of the craziest characters on television today.
Pride Wrap Up
These are clearly just a few of the amazing characters that have been represented in film and TV history. Honestly I could have included 10 others but I don't watch the shows that they are on. Felt like doing a disservice talking about characters I don't watch. But check out shows like Orange is the New Black, The 100, Unbreakable Kimmy Schmidt, and Orphan Black. Just a few shows to get you started. So embrace the month of Pride, celebrate with your favorite characters, and remember what the month of June means to our LGBT community.
Like, Follow, Share, and Subscribe
If you haven't caught this weeks Youtube MaliceCast TV TALKS please do so and remember to like and subscribe. Also click on the links for more insights into these awesome characters. Please leave any thoughts about the above items below in the comments. Again, we thank you.
-SuperwhovianFreak Out -Contributor
Twitter – @SuperwhovianNut
Instagram – SuperwhovianFreak